This wasn't a planned Guild Activity, but several members did happen to all show up on the same day.
Here are some pictures.
Denise Winter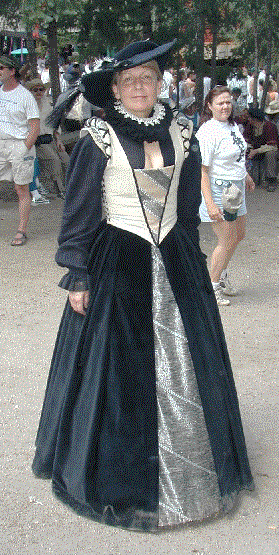 Andrea Wernz-Hurtt and a dashing admirer.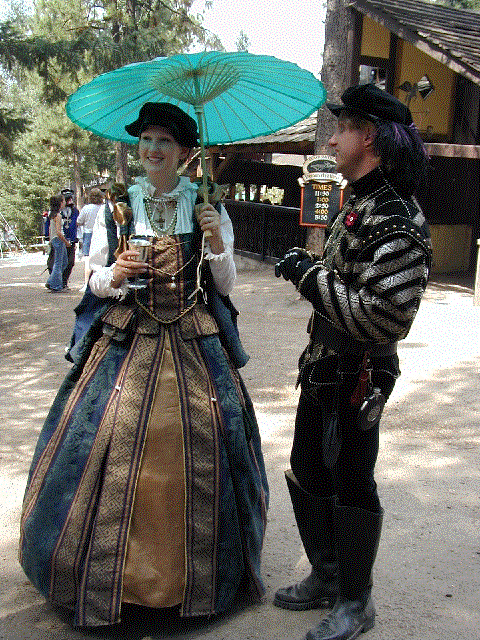 This was probably the coolest costume I saw at the Faire.
I didn't think to ask who she was.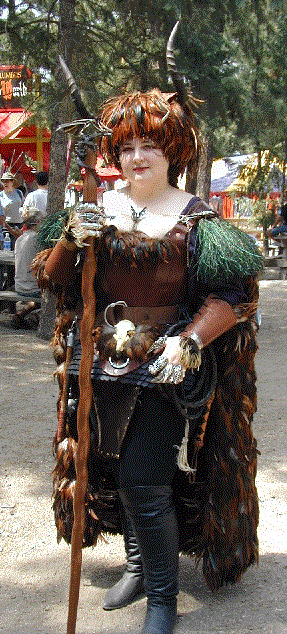 A couple of Fairies.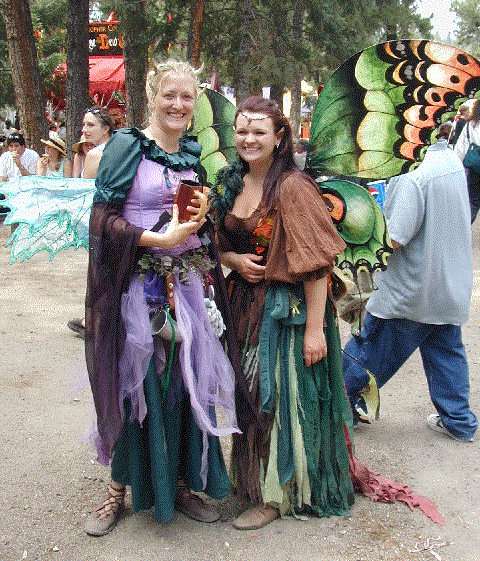 A Barbarian of sorts.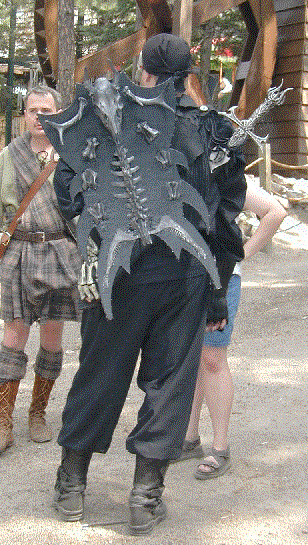 A long time ago, in a galaxy far, far away, Coruscant experienced it's own Middle Ages.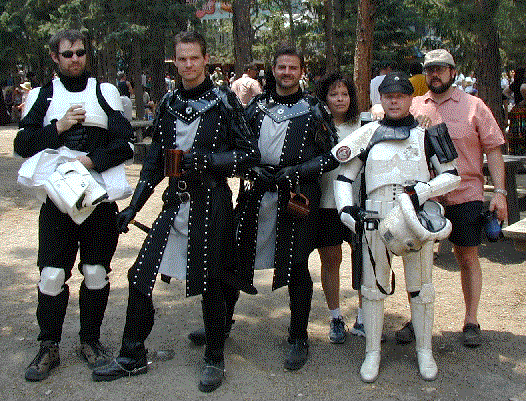 Back to Activities Page